8 Saint Thomas is a freehold development located at Saint Thomas walk in District 09. It is located right in the heart of Orchard and a short walk away from the upcoming Great World City MRT Station on the Thomson-East Coast Line (TEL). 8 Saint Thomas sits on the former developments, Airview Towers and Chez Bright Apartments which was bought over by the developer Bukit Sembawang in 2006 and 2007 respectively. It will TOP around this year. 8 Saint Thomas will comprise of 219 units with 2 blocks at 35 storeys and 36 storeys respectively. Many amenities awaits you at 8 Saint Thomas at St Thomas Walk.
Project Highlights for 8 Saint Thomas
Project Name
8 Saint Thomas

Address
8 Saint Thomas Walk
Developer
Bukit Sembawang Estates Limited
Tenure
Freehold (Estate in Fee Simple)
District
09
Gross Floor Area
28,000sqm
No of Blocks
2 Blocks
No of Storeys
1 Block of 35 Storeys

1 Block of 36 Storeys

No of Units
291 Residential Units
TOP
2019
Bukit Sembawang Estates 8 St Thomas
The developer for 8 St Thomas Condo is Bukit Sembawang which started its business as a rubber company and became one of the leading rubber companies. It soon diversify its business into real estate development and became publicly listed in 1968.
Great World City Shopping Centre Near to 8 St Thomas

Great World City is a integrated shopping mall cum office building as well as a 35 storeys serviced apartment building located next to Great World City MRT Station. Great World City is located at the junction of Kim Seng Road, River Valley Road as well as Zion Road. Great World City is also a popular shopping centre as shuttle bus services is provide to Orchard, City Hall & Chinatown MRT Station. Great World City is also family orientated as there is a baby room located within the mall. The shopping centre is located near to 8 Saint Thomas Condo by Bukit Sembawang Estates.
Great World City is a huge shopping centre covering 400,00sqft that caters to the cosmopolitan crowd in the immediate vicinity. Several anchor tenants including Golden Village, Cold Storage Supermarket as well as Food Junction are located within the development.
8 St Thomas Near Cathay Cineleisure
Cathay Cineleisure is a popular shopping centre among the young crowd due to it trendy tenant located right in the heart of the city. Cathay Cineleisure sits on the former Orchard Cinema that was torn down in 1994.
The youth themed lifestyle mall consist of anchor tenants such as Koufu food court, karaoke lounge as well as a complete range of food and beverage outlets. There is also eateries as well as a whole range of F&B choices for the residents to choose from.
*Scape @ 8 St Thomas Condo

*Scape is a trendy shopping centre located at 2 Orchard Link which is just minutes away from 8 Saint Thomas. It offers owners of the development convenient access to anchor tenants as well as entertainment outlets.
There are several entertainment outlets that cater to the young and trendy such as Sakae Sushi, K Box as well as anchor tenants such as MacDonald's
313@Somerset City Centre 8 St Thomas

313@Somerset is a recently opened shopping centre located right next to Somerset MRT Station. It is fully integrated with Somerset MRT Station and features many international brands located within the shopping mall. 313@Somerset is a popular shopping mall for the young and trendy as there are many dining options as well trendy bars located at the mall. 313 @ Somerset is just a few minutes walk away from 8 St Thomas Bukit Sembawang Estates.
There are many food choices such as a Sushi Express as well as a Food Court located at 313 @ Somerset. 313@ Somerset also offers a 95 metres direct frontage to Orchard Road which attract many of the shoppers along the stretch of Road. 313 @ Somerset offers offer 3 special dining precincts which are Discover Walk, Food Hall as well as the food court. These food districts offer everything from local delights to Craft Beer as well as upscale dining restaurants for food lovers to catch up over the weekend.
8 Saint Thomas Saint Thomas Walk
8 Saint Thomas Condo location is excellent as it is located right in the heart of the Orchard area where they are plenty of amenities available for the residents. It is located next to Great World City Shopping Centre opposite to Great World City MRT Station. Also, the development is located within walking distance to other shopping centres such as 313 @ Somerset, TripleOne Somerset as well as Comcentre I & II. 8 Saint Thomas Walk condo is situated on a prime piece of land that is near to an abundance of eateries along Somerset MRT Station, Orchard MRT Station as well as the Central Business District. There are many entertainment outlets along Mohamed Sultan Road and Clarke Quay as well..
8 Saint Thomas Condo Bukit Sembawang Developer
Besides being near to Great World City MRT, the freehold development by Bukit Sembawang is also located next to River Valley Road as well as Orchard Boulevard Road where there are plenty of buses already that goes to the Marina Bay area as well as other parts of the Central Business District area. Singapore's iconic Marina Bay Sands is located just a few minutes drive away. 8 Saint Thomas is also well connected to other parts of Singapore via Central Expressway (CTE) as well as to the Jurong area via Ayer Rajah Expressway (AYE).
8 St Thomas near to Singapore's Orchard Road
Orchard Road is Singapore's hallmark shopping centre where there are many buildings located along the road. Orchard Road is flanked by hotels and shopping centres and represents an upscale place for shoppers all around the world for International and established brands. There are many shopping centres located along Orchard Road, such as Tanglin Shopping Centre, Forum The Shopping Mall, Wheelock Place, Ion Orchard, Scotts Square, Shaw Centre, Wisma Atria, Takashimaya shopping centre. 8 Saint Thomas Walk is also near to the future Orchard Boulevard MRT Station on the Thomson-East Coast Line with many international schools and various country embassies located around the development.
Established International Schools near 8 St Thomas Walk
8 Saint Thomas Walk is a minor road that links to major road such as River Valley Road as well as Killiney road which links to the Singapore Comcentre as well as Somerset MRT Station directly. The properties along 8 St Thomas Walk have always been highly sought after as it represents exclusivity. 8 Saint Thomas Walk is located in a quiet and tuck away corner in Somerset. Owners of the development will not be exposed to the noise of the shopping district.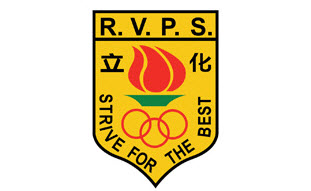 River Valley Primary School
River Valley Primary School is a popular Primary School that is located near to 8 St Thomas Condo. The mission of the school is to identify and nature each and every student to be leaders of the nation by providing a well rounded education for their students. River Valley Primary School seeks to cultivate a vibrant and conducive learning environment for the students.
River Valley Primary School has been seeking to nurture the pupils to the best of their ability so that they can contribute back to the society. The lessons are taught to equip students with the right skills and mindset to be a successful individual.
Bukit Sembawang Estates Limited Somerset MRT Station
Owners of 8 St Thomas Condo are also in close proximity to Somerset MRT Station. Some of the notable and iconic shopping centres located near to Somerset MRT Station are 313@Somerset Shopping Centre. 313@Somerset Shopping centre is a popular shopping mall among the young and trendy as there are many fashion and trendy F&B outlets at the shopping centre. 313@Somerset shopping centre is located right above Somerset MRT Station and is also near to Orchard Gateway.
Why 8 St Thomas Walk Condo at Great World City near Orchard

Located right in the heart of Orchard Road
Rare Brand New Freehold development in the city
Located near iconic shopping centres such as Takashimaya
Stone throw away from Great World City MRT Station
Plenty of entertainment outlets along the Singapore River
Easy access to other parts of Singapore via nearby Expressways
Plenty of food centres to enjoy local delicacies for owners
Owners of 8 St Thomas Walk Bukit Sembawang will also be spoilt for choices for local delicacies as 8 Saint Thomas is a short distance away from popular food centres such as Havelock Road Food Centre, Tiong Bahru Market as well as People's Park Complex Food Centre.
Former Airview Towers and Chez Bright Apartments
For owners who are looking for developments with close proximity to established institutions, 8 Saint Thomas is near to Anglo Chinese Junior School, Raffles Girl's Secondary School and International schools such as ISS International School and Finnish Supplementary School. Many other places of interest are located near to the development including Tiong Bahru Park, Pearl's Hill City Park and Tanglin Club. 8 St Thomas Walk condo is considered a high end condo in a prime city centre district near to an MRT Station.
Bukit Sembawang Estates Company History
Bukit Sembawang is a developer that begin as a rubber company in 1911 but soon became publicly listed to focus on residential property development. Till date, Bukit Sembawang Estates has build a total of more than 4,000 homes with units mainly in the Seletar Hills landed property enclave. Bukit Sembawang pride itself as a developer of high quality standards and thoughtful planning for each and every of its home. Most of its development are high end condos as well as landed properties located in the prime areas of Singapore.
Till date, Bukit Sembawang has been developing properties for over 50 years and have won numerous awards for their properties in Singapore.
Tender Details for 8 St Thomas Walk Orchard
Bukit Sembawang Estates have announced previously that they have won a tender for Airview Towers located in St Thomas Walk for $202.17million.
Bukit Sembawang Estates limited have bought the neighbouring Chez Bright Apartments in 2007.
Plans are underway by the developer to combine these 2 plots of land into a single freehold development that represents one of the highly sought after freehold sights located in the city area near an MRT Station.
The combined plot of land will have a total gross floor area of 27,050sqm
8 Saint Thomas Orchard Central Business District
A wonderful and unique lifestyle awaits you right in the hear of the city. Please see 8 Saint Thomas site plan and floor plans for more information.
Bukit Sembawang Estates – Developer for 8 St Thomas Freehold Condo
When it comes to stocks, finance, and real estate properties, Bukit Sembawang is always on the name list of Singapore; an investment holding company that engages in the properties development, investment and mortgage financing. Thus, Bukit Sembawang does operate in two segments:
• Development Properties
• Investment Holding
• Bukit Sembawang View Pte. Ltd
• Bukit Sembawang Rubber Company Ltd, Singapore United Estates Ltd. (Private)
• Sembawang Estates Ltd (private)
Certainly, Bukit Sembawang is the one who provides and lead residential properties throughout the Singapore, some of it is the stellar hills and Sembawang hills. Thus, the company started way back in the year 1911 as a leading rubber company in Singapore, and divert as properties developer at 1950's –Bukit Sembawang Company was officially incorporated in the year 1968. Looking at the beginning of this company and the significance they made through all the years, we could say that Bukit Sembawang is one of Singapore's Pride as far as it is well known ever by a number of people who are much involved in this.
8 St Thomas – Bukit Sembawang Developer Track Record
Bukit Sembawang engagement in the stock market it shows' that in the next 12 months the current quotes of 6.31 will be expected to reach its target of 7.55. Thus, the average growth of their earnings from 2011 up to 2017 is +288.89%, while their revenue appears that from 2011 up to 2017, the average growth rate is +141.86%.
Furthermore, Bukit Sembawang Estates Limited is focusing on a project for sale that includes Skyline Residences, Luxury Hills Phase 6 and also Luxury Hills Phase 7–for its new projects that include St. Thomas Walk, 2 Semi-Detached houses along Lengkok Angsa and Paterson Collection. Additionally, the company's upcoming launches include Luxus Hills Phase 8 and WaterCove.
Lastly, the achievements of Bukit Sembawang Company couldn't be count because of thousands of residential houses and buildings that they develop throughout the whole Singapore.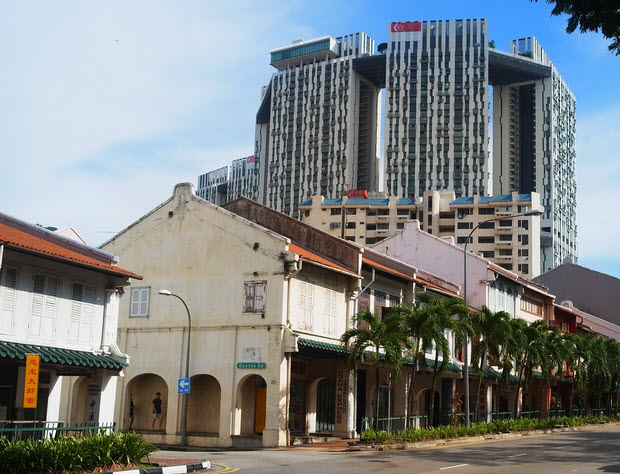 River Valley Road – 8 St Thomas Location in the City
River Valley is an area in the-central region-of Singapore, and it is-a planning-area. It is at the south of Orchard, east of Tanglin, north of Singapore River and west of Museum.
The history of River Valley can be traced back to 1830s, when rich merchants from China and Europe started building their home there. The secluded area adjoining Singapore River, as well as the fact that River Valley is on high ground strongly appeals to the merchants who just want to stay away from the crowded town center. Dr Thomas Oxley, a surgeon, is one of the earliest residence in River Valley.
River Valley Road was also famous among Straits Chinese. Tan Jiak Kim, who is the grandson of Tam Kim Seng, built a mansion for him in the 1860s. He also helped finance building infrastructure in the area, which contributed to the rapid development of River Valley during that period. As a result, we can see a road named after him: Kim Seng Road.
8 Saint Thomas Location River Valley Road
There are several other wealthy merchants living in the area and built mansions for their own enjoyment. A Malacca-born Chinese merchant named Lee Cheng Yan was another example. However, most of these mansions have been demolished, and the only one that survives is House of Tan Yeok Nee. It is a traditional Chinese house built by, again, a wealthy merchant in the late 19th century, and is now a national monument.
Today, the residential areas in River Valley are for middle and high income citizens. Apart from that, Singaporeans also sees it as a great place for food. Most popular restaurants in Singapore like Bong Tong Kee which sells chicken rice shop, and River alley Nasi Padang are located exactly in this region. Therefore, with the combination of high income individuals and excellent cuisine, it seems appropriate to say that River Valley is the heart of Singapore.